As a product designer at KiwiCo for 3 years, I worked on a range of hands-on projects. For 2 years I owned the product development from brainstorming to production for Doodle Crate, a monthly subscription line of art & design projects for 9-16 year olds. The biggest challenge for the product line was to design a project that allowed for a creative process but still had a marketable end result. We also wanted to make sure that each kit taught a new skill that could be practiced even after the project was completed.
Here is an example of one of my favorite projects I created for this line

PROCESS
We started by brainstorming ways to teach kids the molding and casting technique. Some initial ideas included casting plaster for game board pieces, and press molding clay for buttons. Once we narrowed it down to paper folding and candle making, I had to think about ways to construct the project so that it was easy to manufacture and simple for the kid to make.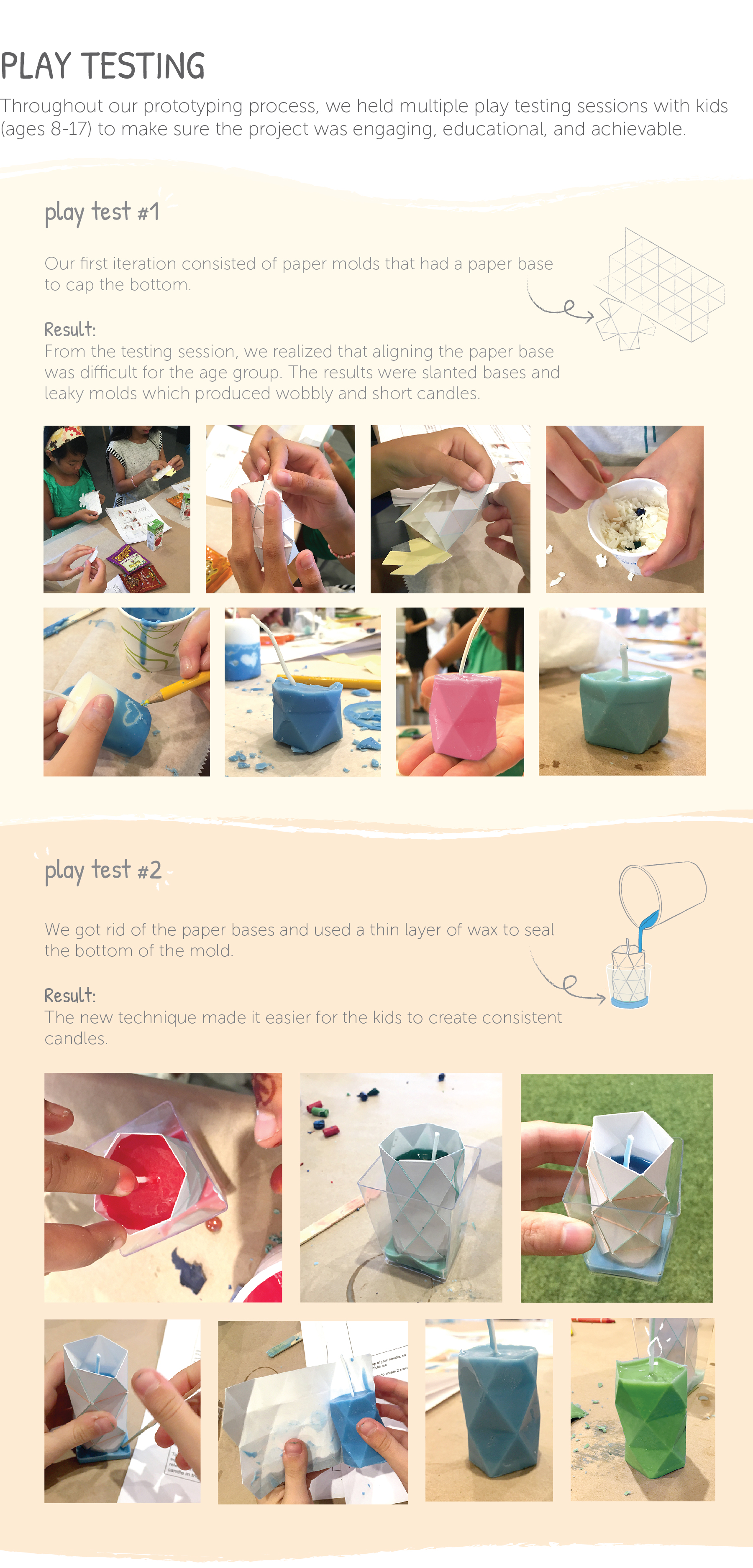 SOURCING
Once the product was tested, I created sourcing document for the project and die-lines for each custom component. I worked closely with the sourcing team and vendors to find the best priced materials for the projects.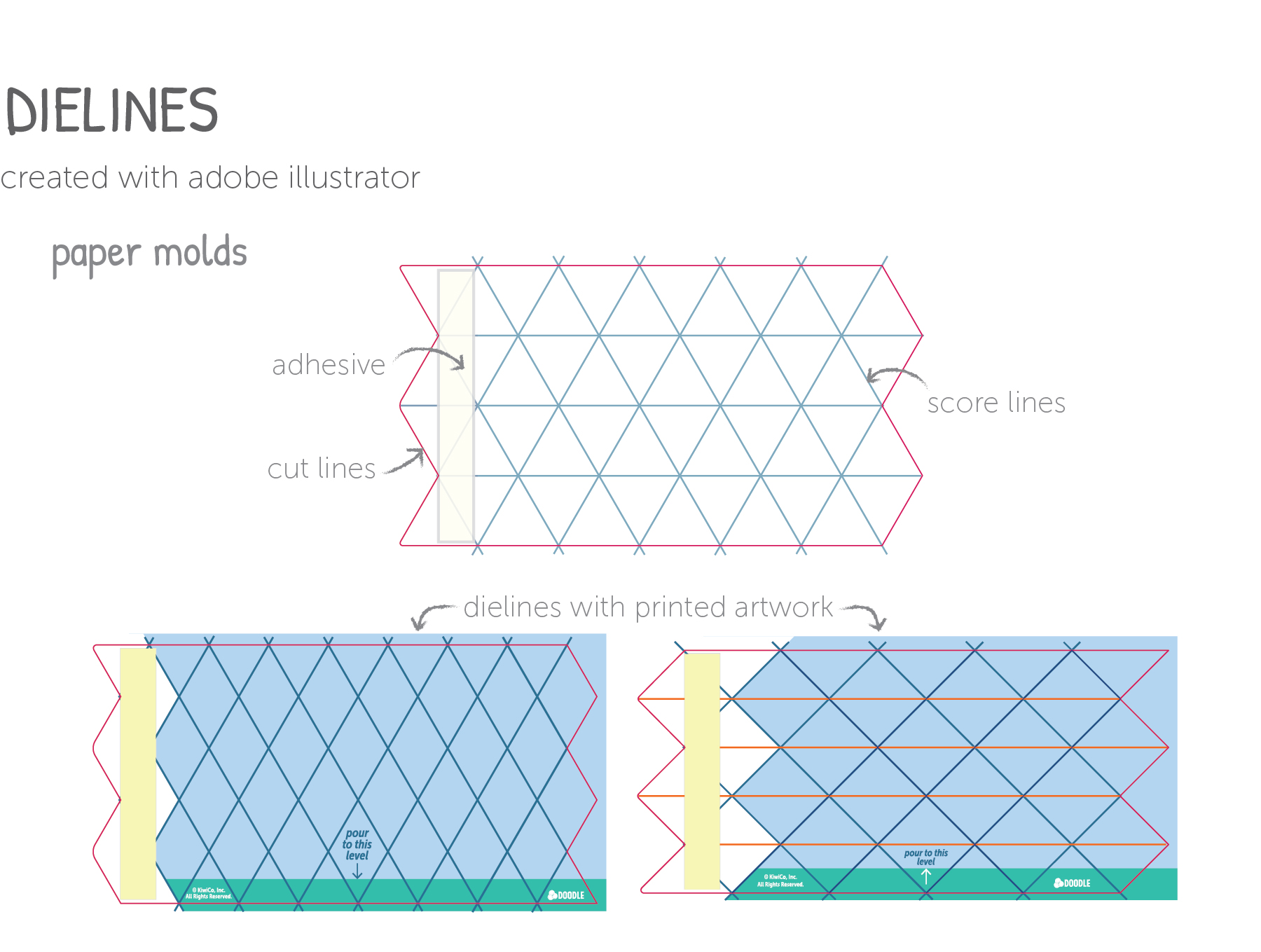 When the project was finalized, I worked with the editorial team to create step by step instructions and inspiring content to encourage the kids explore the technique on their own.
After each kit is sent out to our customers, we receive their feedback for the project and overall experience. The candle making crate was one of the highest scoring crates for the product line.