As a product designer at KiwiCo for 3 years, I worked on a range of product lines.  For 2 years I owned the product development from ideation to production for Koala Crate, a monthly subscription line of STEAM based hands-on activities for 3-4 year olds.  Each kit focuses on an age appropriate theme and includes a mix craft and experiment based projects.  Some challenges for this product line were making sure that the projects were kid-led, engaging, and educational.
Here is one of my favorite products that I designed for the Koala Crate Line.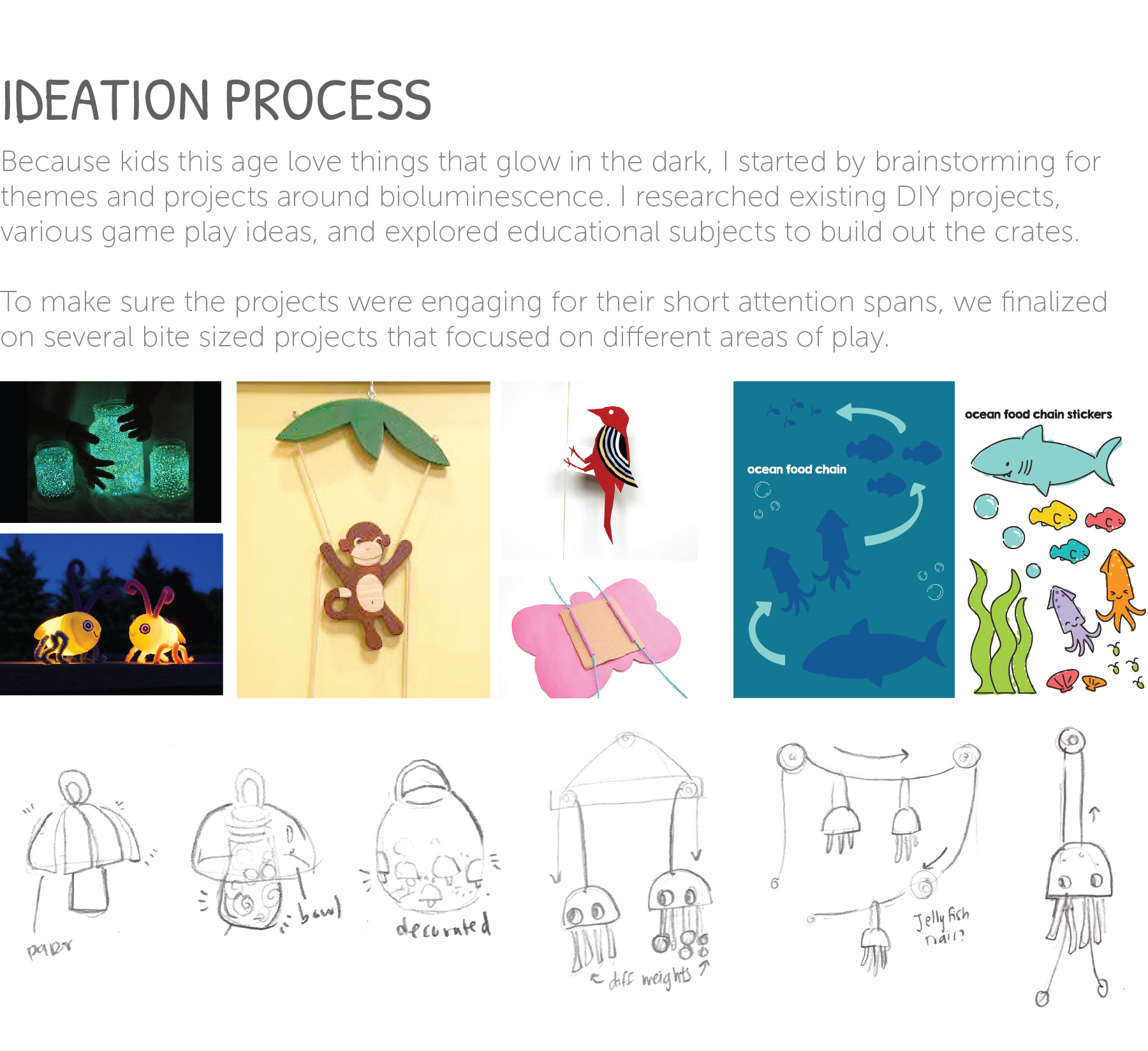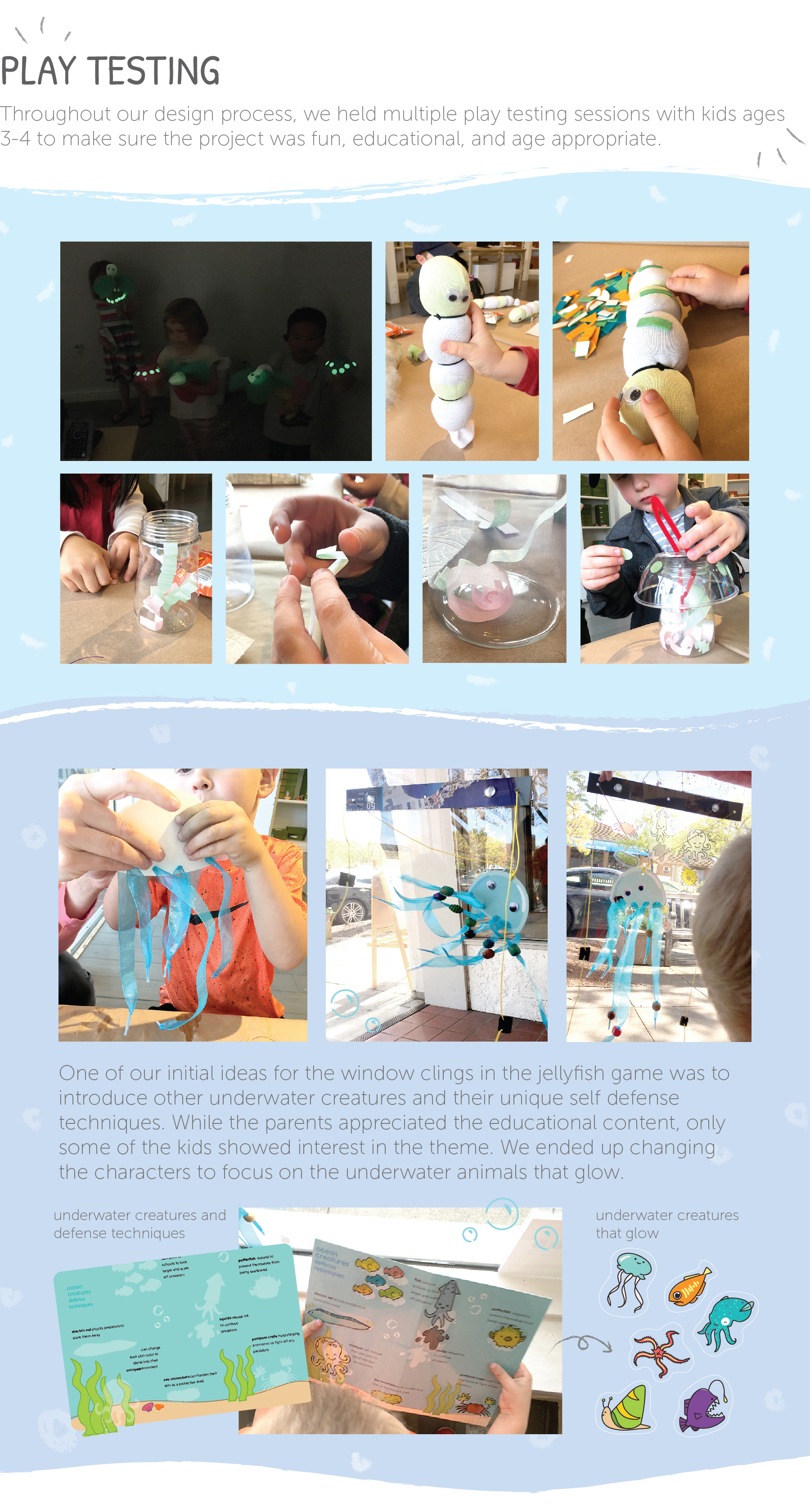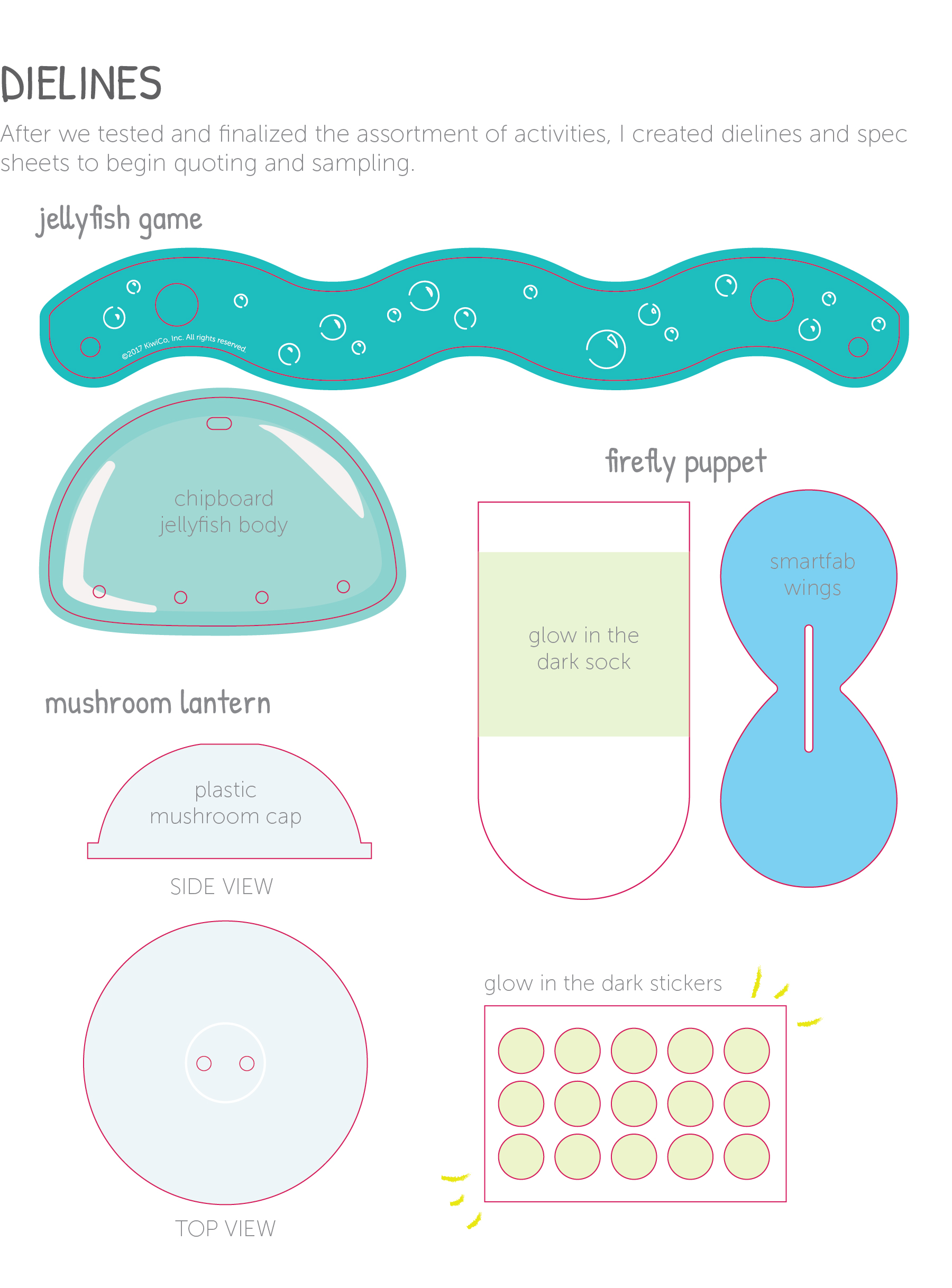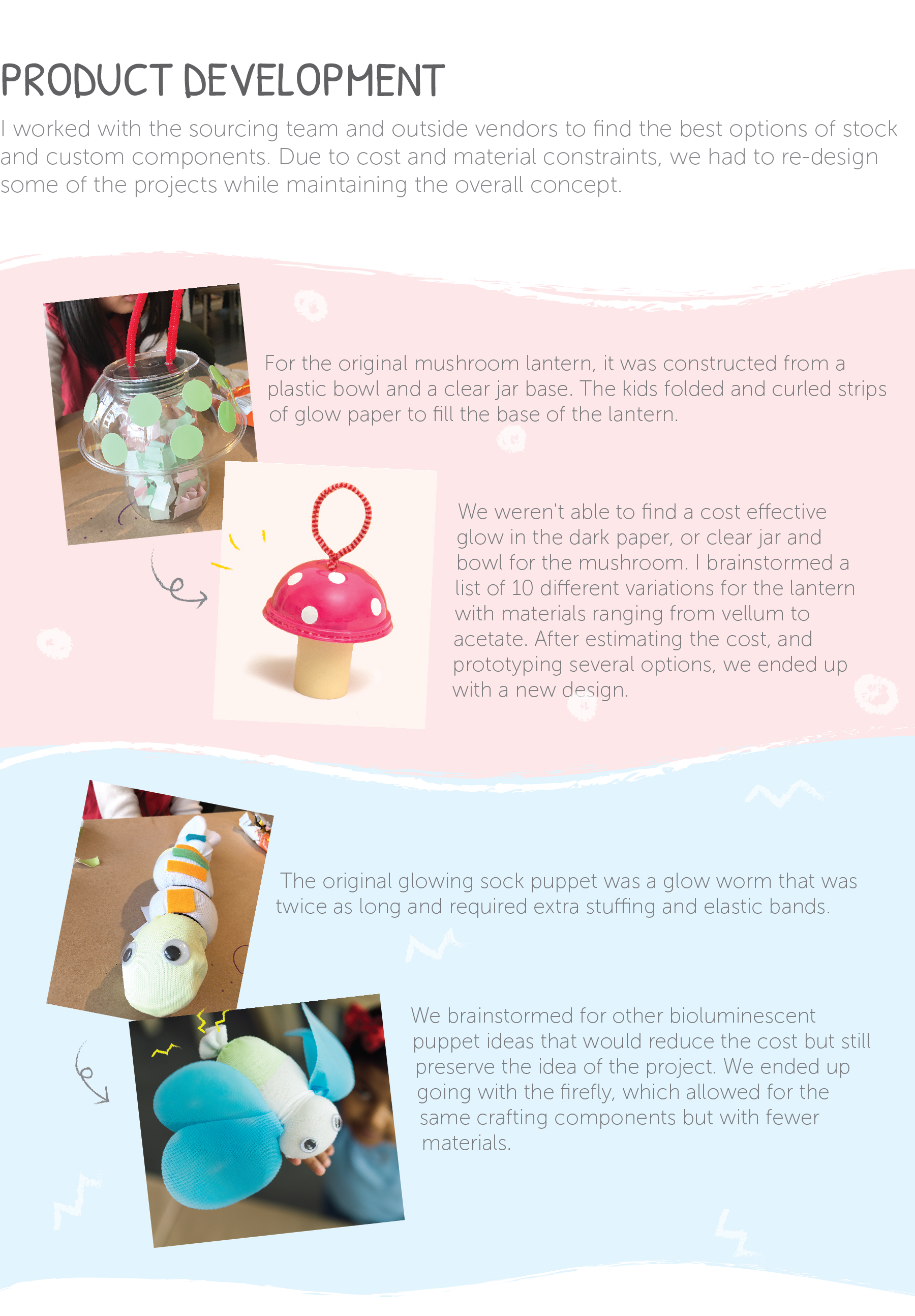 Once the projects were finalized, I worked with the editorial team and graphic design team to create step by step instructions. We made sure they were easy to follow by doing a round of instruction testing with 3-4 year olds.
After each crate is sent out to customers, we receive their feedback for each of the projects and overall experience. The glowing nature crate ended up being one of the highest scoring products for the line.
Check out some of the other Koala Crate products I designed!